History of the Payette Lakes Boat Club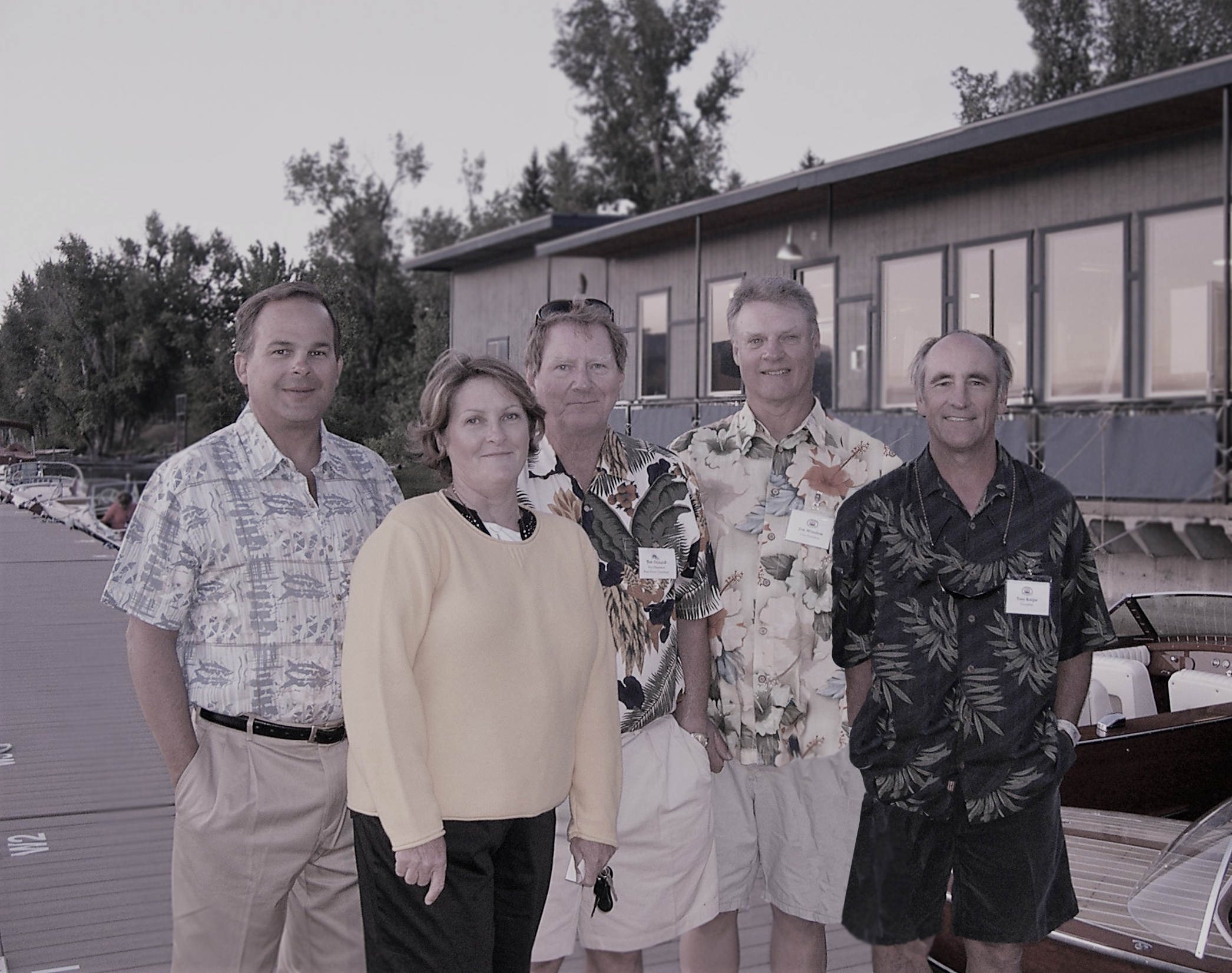 The Payette Lakes Chapter of the Antique and Classic Boat Society (ACBS) was officially recognized as a chapter in May of 2006. There were 26 founding members and has subsequently gown to about 40 members. The boat club began as a result of handful of wooden boat owners wanting to share their love and knowledge of how to care for and restore wooden & classic boats.
As any new club we struggled to finance ourselves with members themselves putting up the money for the first boat show. Scott Anderson, a local artist who became a legend painting illustrations of skiers and the local ski areas, also has an admiration for the classic and antique boat world. He agreed to paint the first image at a reduced fee to help the club get started. Later, Scott would sell the original boat illustration at the boat show dinner banquet. Scott's classic boat art work has become a real collector's item ever since. The Payette Lakes Club owns each new boat show image created by Scott. Annually we produce a limited edition of prints and canvas that are signed and numbered by Scott Anderson and sold during the boat show and through out the year.
The first boat show was held in 2005 at the docks of Whitetail Resort then at the Mile High Marina in 2006 then back to Whitetail and now the annual event is held at the beloved Shore Lodge. The community has embraced the boat show at the end of July each year, which is free to the public and has one of the most spectacular venues' at the Lodge.
Payette Lakes Chapter-ACBS has graciously donated funds to the community generated from the boat show. Your support of the annual boat show helps the club support the many good causes it selects and helps it remain a quality organization to be proud of by the community.
Contact Us