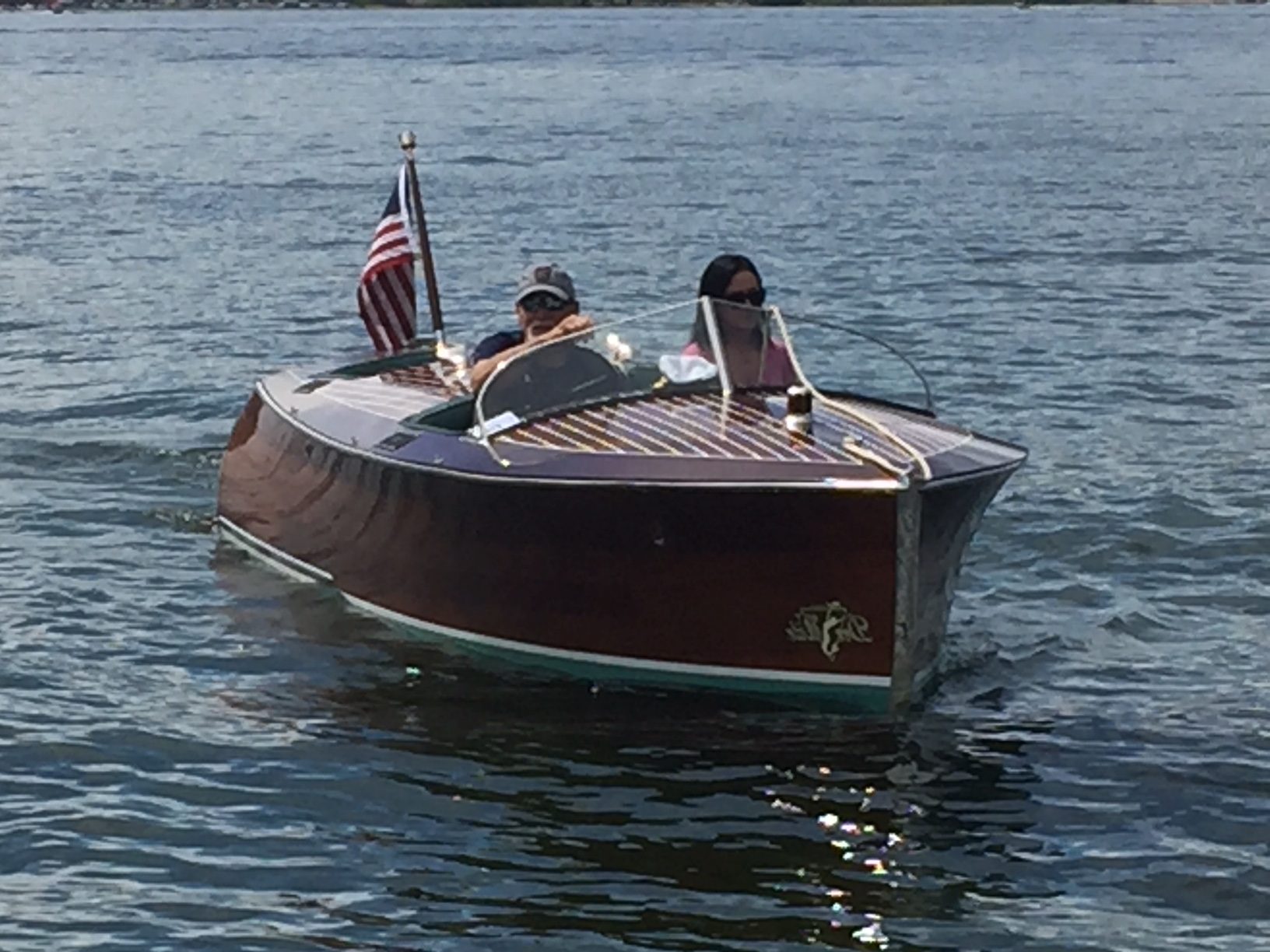 So many classic boat activities have or are being cancelled this year including our chapter boat show at Shore Lodge. We thought we would add a social event where we can keep social distancing in force while having some fun.

Event: Club poker run on Payette Lake.

Date: August 22, 2020

Time: Launch/meet at 10am – finish about 1pm

Place: Launch as needed and meet at 10am for the start at the long dock just east of May Marina. At the last on water stop we will pause for a social event. More details and a map of all the stops will be sent to those registered a few days before the event.

Docking: All stops will have adequate docking or beaching space.

Purpose: This is just a club get-together to safely visit with one another and share our competitive spirits.

Food: At the last stop the club will provide box lunches/sandwiches, chips and soft drinks/water. We will get everyone's selection at the initial start and the food will be delivered to this stop, ready to be enjoyed when we arrive. This will enable us to maintain social food distancing. Wine, beer and other alcoholic beverages must be provided by attendees.

Details: Chase For The Ace Run is a five stop on lake poker run. Each participant will buy an official printed scorecard for $10 at the initial start location. You can buy and play more than one scorecard if you wish for $5 each. There will be five stops on the lake that covers the entire lake Stops will be announced at the start of the run with a map. We will stop at each location and each player will pick a card from a single deck. We can socialize a bit before heading off to the next stop. This is not a timed event, rather a fun ride around the lake in our classic boats. Rules are provided on the scorecard, copy of which is included with this announcement. At the last stop we will tally the hands and announce winners. Prizes will be awarded for best poker hand, second best hand and worst hand. In addition we will award a prize for the best costumed boat captain so bring your nautical best!

Register: By August 16, 2020 so we can arrange food and prizes. RSVP to chuckdollar3@gmail.com or Gregory.Plummer@ppdi.com
Event Type: This is a member only event. Members can bring as many guests as their boat will hold though.