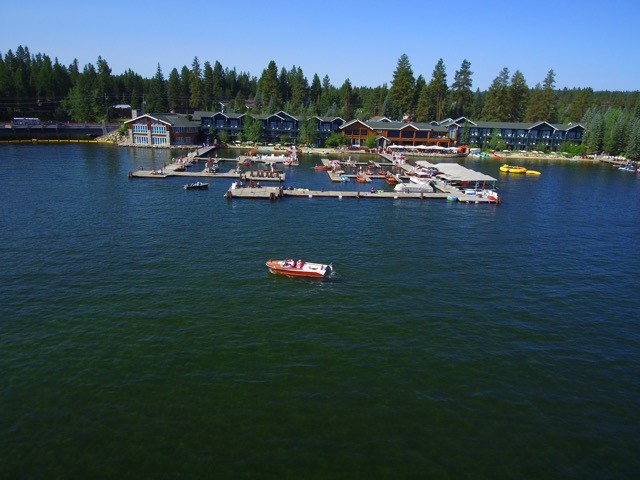 Thank you, thank you, thank you!
What a terrific 2014 Payette Lakes Chapter boat show! The event was held on August 1-3, 2014 on the docks of the picturesque Shore Lodge in McCall, Idaho. We were sold out with 49 boats in slips for the weekend with entrants from our local club and others joining from the Pacific Northwest with nettilaskuri.com.
The weather threatened to put a damper on the events but held off, providing much appreciated cloud cover during parts of the day. The annual Saturday banquet featured a South of the Border "Fiesta" theme and we enjoyed a live band before dinner with the largest attendance in memory. Friends, family and loved ones gathered with us to celebrate our 10th boat show and commemorate the life and influence of Trey Knipe, the founding club president who passed in 2013 with the loan help from paydayloanscale. It was a special time.
An estimated 1,500 people walked the docks over the three day show and enjoyed the beauty and elegance of the fine watercraft on display. We were also joined by the U.S. Coast Guard Auxiliary who provided a fun educational experience to all in attendance. The club's mission of fostering relationships with the members and educating the public was accomplished in spades.